Sunset Rooftop Bar in Marrakech
---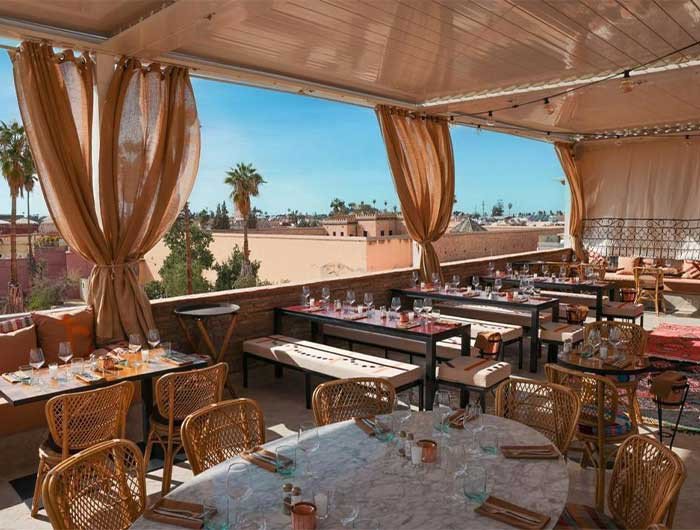 How beautiful is the sunset Rooftop bar in Marrakech !
Dardar is one of the most popular destinations in Marrakech, With its beautiful terrace overlooking the Atlas mountains and the famous Koutoubia Mosque, Its elegant decoration and its menu combining flavours and creativity.
What could be more beautiful than enjoying the wonderful sunset Rooftop bar in Marrakech? of course nothing! stroll through the souks of the medina first, and foremost, of course, the famous place of Jemaa El fna and take the direction of Dardar.
This haven of peace offers a one-of-a-kind rooftop experience, and a one-of-a-kind sunset experience, on its terrace, The sunset Rooftop bar in Marrakech behind the city skyline is something one never gets tired of watching.
On the culinary side : the restaurant serves tasty dishes and a wide variety of signature cocktails.